Top stories >> Popular
Dwayne "The Rock" Johnson & His Daughter Do Moana Sing-A-Long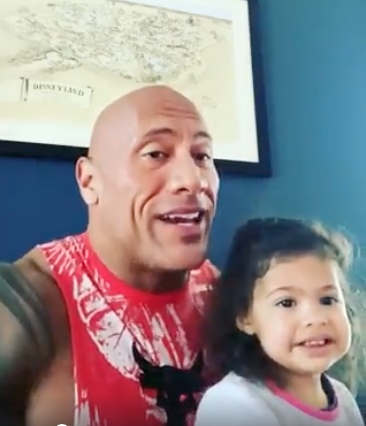 Dwayne "The Rock" Johnson is known as one of the highest-grossing-box-office stars of all time. He also considered one of the greatest professional wrestlers of all times.
When Dwayne is at home, he is just "Daddy". His four year old daughter, Jasmine does not care how rich or famous he is and she just wants him to sing-a-long with Disney's hit movie, Moana.
Dwayne revealed on Instagram that his daughter does not know that he is the voice behind the animated character "Maui" in the Moana movie.
"And for the 937th time today, Jasmine wants daddy to sing along with Maui. She has no idea, we're the same person."
"To all the mama and papa bears out there going thru it - we understand. 24hr parenting. Get your sleep and cocktails when you can."
Hats off to Mr. Johnson and his daughter for putting smiles on our faces!