Top stories >> Popular
18-Wheeler Crashes, Sends Burning Toilet Paper Flying Across Freeway in Texas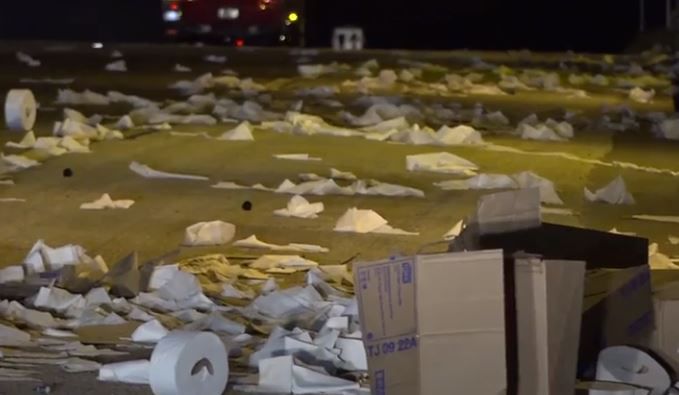 An 18-wheeler carrying a load of toilet paper, caught fire and crashed overnight in Hutchins, Texas.
The driver of the 18-wheeler appeared to be OK, but the toilet paper didn't make it.
The crash and fire shut down all lanes of westbound I-20 shortly after 4:00 a.m. according to the Texas Department of Transportation.
Investigators are trying to figure out what sparked the fire.