Top stories >> Life
Meet The Idaho Teen Who Can Never Leave His House, Thanks To This Rare Disease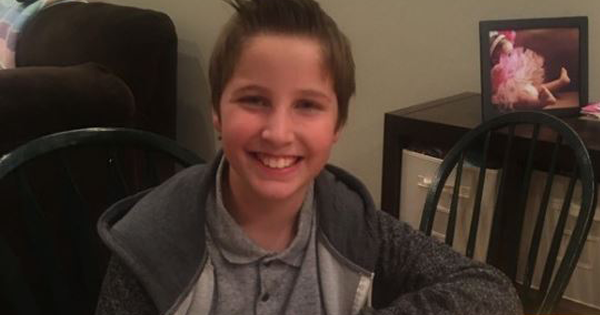 Photo Copyright © 2018 YouCaring
A teen in Idaho is now unable to leave his house entirely after being diagnosed with an extremely rare condition that only affects one in a million people around the world.
As The Independent Enterprise reports, Bryce Fisher, of Fruitland, has chronic recurrent multifocal osteomyelitis, a rare condition that causes the immune system to attack healthy bones in the body.
According to the Autoinflammatory Alliance, those suffering from the very rare condition experience aching pain and limping all over the body, as well as fevers.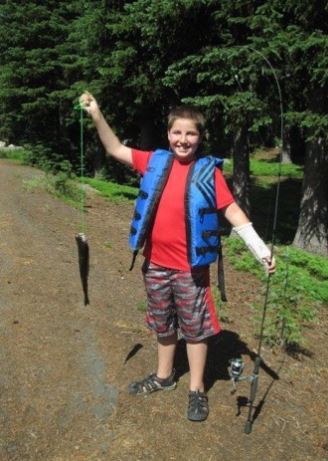 YouCaring
Because Bryce has such a compromised immune system as it is, he cannot leave the house, nor can he socialize outside or attend school with other children his age.
"He is lonely," Carolyn Anderson, Bryce's mom, explained to the local newspaper. "He feels isolated."
Bryce's rare condition was only just discovered about a year and a half ago, after he crushed a vertebrae while jumping on a trampoline.
Once the vertebrae was crushed, doctors spent about a year ruling out everything from cancer to other rare and dangerous conditions.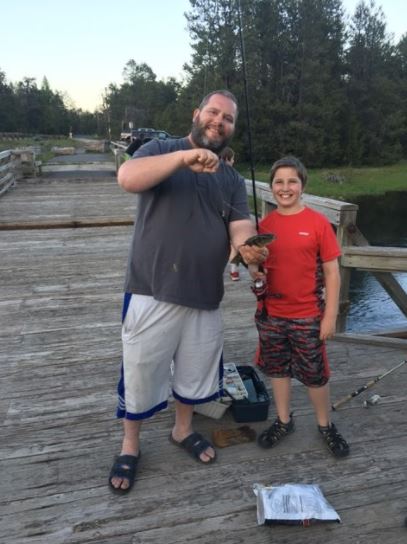 YouCaring
According to medical reports, flare-ups can happen anywhere in the body, at any time, and Bryce already has two more collapsing vertebrae, in addition to the one that was already crushed.
"It is a lifelong disease," said Anderson, who added that the disease will not go away when her son gets older.
There are several conditions that may also develop as a result of chronic recurrent multifocal osteomyelitis, including Crohn's/colitis, asthma, SAPHO, arthritis, and rheumatoid arthritis.
While some people suffering from the disease may need a wheelchair, Bryce currently walks with a limp.
Although Bryce regularly travels to Seattle from infusions of potent medications, pain medication only helps the teen to a certain extent, says Anderson.
"There is not much else he can take," she said.
For now, Bryce's family has set up a YouCaring page for the 13-year-old's travel and medical expenses, though they hope his story will also spread awareness about the rare disease.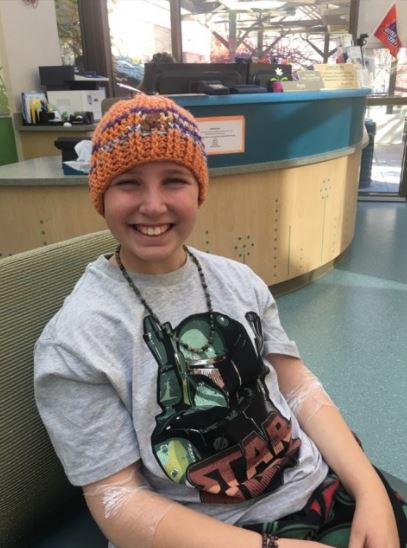 YouCaring
"This has been a very hard time for everyone involved.  Originally, Carolyn & Jason were told that it was either a form of cancer or a "cousin to cancer," Langerhans Cell Histiocytosis (LCH).  The biospies were sent to Seattle for a second opinion.  Right before Christmas, results came back, but were a little different.  Cancer has pretty much been ruled out, but they are sure he either has LCH (which would still be treated the same way as cancer), or another disease, Chronic Recurrent Multifocal Osteomyelitis (CRMO), which is where the immune system begins attacking the bones," the family wrote on their page, which is already going viral.
"Both diseases are very rare.  And, once they receive complete diagnosis, Bryce will start treatment right away.  Unfortunately, his treatments will have to be done in Boise, which will mean additional trips to and from Boise on a regular basis," they added, in part.