Top stories >> Popular
Boise Man Hands Over All His Guns To Police And Urges Others To Do The Same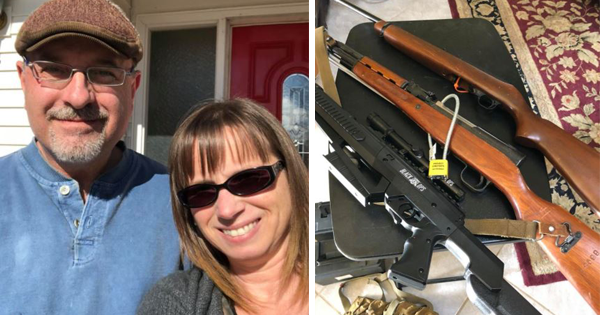 Photo Copyright © 2018 Facebook
After last week's deadly shooting at a high school in Parkland, Florida, where no fewer than 17 lives were claimed, a Boise gun owner has decided to willingly give up his weapons.
Kevin and Cathie Rodgers have been gun owners for as long as they can remember, believing wholeheartedly in the sanctity of the Second Amendment.
But after last week's deadly school shooting, Kevin and Cathie felt it was finally time to rethink their priorities.
By Sunday evening, the couple had rounded up all their weapons—B.B. guns included—and called the local police department to take them away.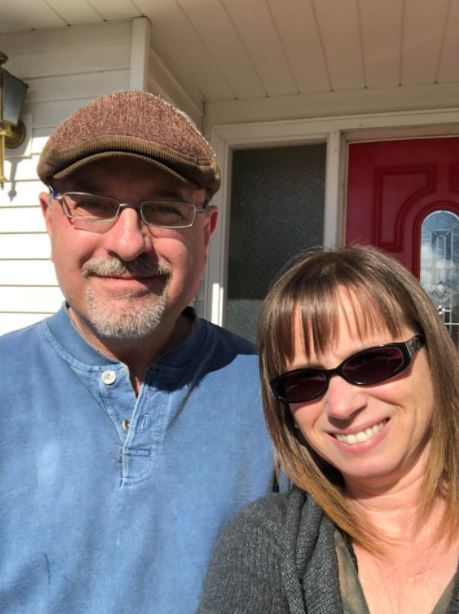 Facebook
In an eye-opening Facebook post, which has already gone viral in less than a day, Cathie explains why she and her husband did what they did.
"Today, my husband and I were feeling vulnerable giving away our guns, he has had them all his life. But then we had an idea... what if everybody did the "Right thing"?" Cathie wrote. "With the recent shooting in Florida. Our FB page was getting filled up with many people asking what can we do to keep our community safer especially at schools?"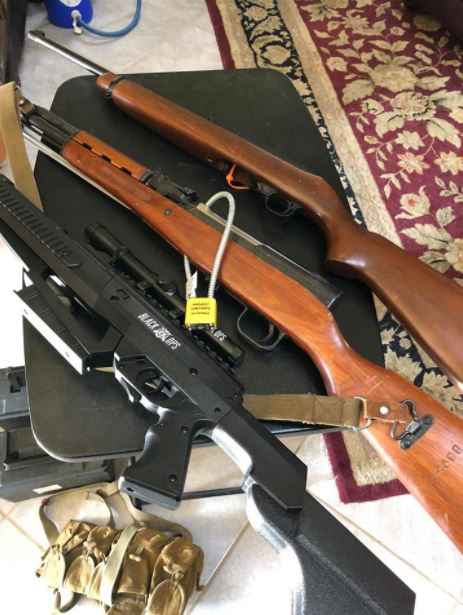 Facebook
"Japan, UK,Australia, and some other countries seem to have done the right thing and their citizens considered themselves "free", she added. "So today we chose to call the police department and asked them to come to our home and collect all our guns,ammo and even the B.B. Gun that looks so realistic and the pellets."
When authorities arrived at the home, they were absolutely stunned to see the Rodgers' guns piled up, ready to be taken away.
In her post, Cathie continued:
They were literally astounded that we asked them to come to our home and take these because we just wanted to start somewhere in doing the right thing and in hopes that we would share this challenge with others out there. They even asked us "are we sure we didn't want to get cash for them at Cabelas or pawn shops", and we told them "we don't want anyone else having these". They said they would take them and all they would do is destroy them. And we said "Good"!
This is by no means a demand but it's YOUR choice. Join with us in getting the ball rolling in a solution in taking control of Gun Control instead of waiting for the congress to make it a law. They have tried but it's not enough. I realize that many of you are hunters and I'm not saying you're bad for having guns and I do know you paid lots of money for them. We just simply cannot predict when the next shooting would happen or where. We don't want to have a stranger come into our home and get their hands on our guns and turn around someday using it to hurt the community( and even if they did we would of reported it stolen with the serial number s included).
Let's TRUST our police force. Set an example to our children in showing respect. Teach them that if we see something, say something. Listen to your children and their friends. Listen to your friends and families. We HAVE to start somewhere!
This is OUR challenge to you all.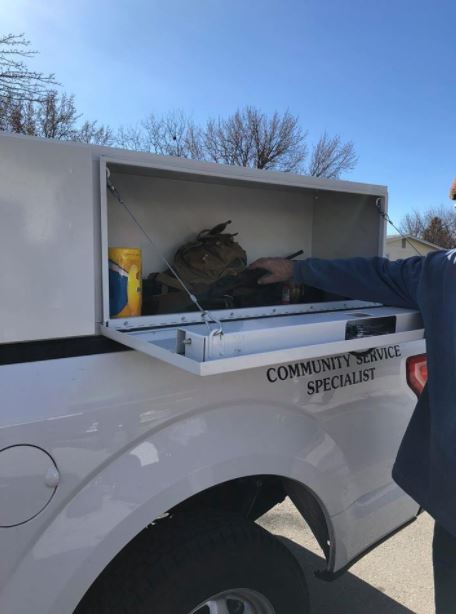 Facebook
While this post has been praised by people all over the country, many commenters do not agree with Kevin and Cathie's decision.
Maria Brown commented: "I respect you as a person and a friend, but I don't think this is the right thing to do. My husband is a United States veteran and a hunter. I trust him to handle our guns more than I would anyone else. I am also friends with someone who's parents did this very thing that you're suggesting years ago in Cuba. They trusted their government and look where it got them. I've heard her heart wrenching stories. Interestingly enough, someone from Cuba testified on this very subject a few years ago in Salem, Oregon, when there was a bill brought forward that would allow a judge to determine if someone was unfit to own a gun without due process under the law."
"I have a 6 year old daughter. I would rather you have volunteered to protect her school with your guns. I doubt people that would call the cops to come pick up their guns were planning on shooting up a school. Now if something crazy happens near you or in your house, you'll have to call the cops who you hope will show up with guns. There's a reason this only got 5 likes and 1 share by your son. This is a poor idea. Volunteer to protect the kids. That's real news," Wil Smith added.