Top stories >> Weird
Woman "Coughs & Spits" on Walmart Cashier After Not Paying Her Entire Bill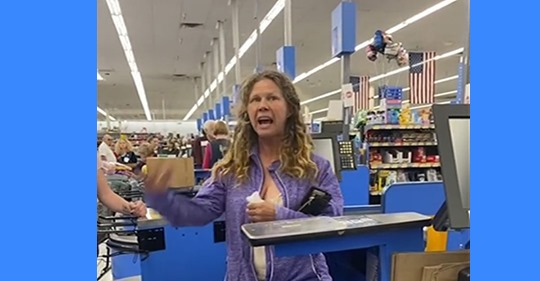 A woman standing in a crowded checkout line at Walmart in Yreka, CA took a video of an altercation that took place last week.
This shocking moment was caught on video and shows a very upset woman yelling, coughing and spitting on a Walmart cashier.
The woman believed that she was overcharged for some items in her shopping cart when the Walmart cashier asked her to put some of the items back until they were paid for. A Walmart manager tried his best to calm the woman down but that's when things went from bad to worse!
(Warning! Video Contains Vulgar Language)

The Yreka police arrived shortly after and talked with the woman when she exited the building.