Top stories >> Uncategorized
Parachuting Santa Crashes Into Power Lines!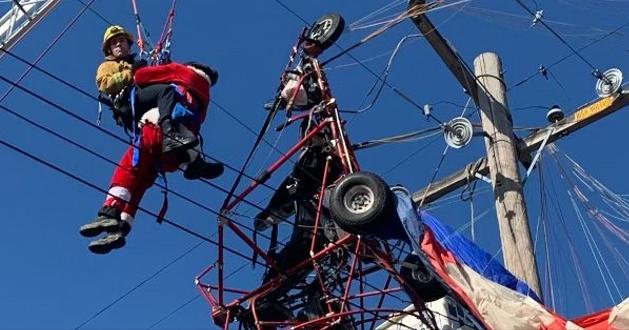 The California Highway Patrol in Sacramento received multiple calls about a man dressed as Santa Claus that had crashed his paraglider into power lines and was hanging upside down Sunday morning at 11 a.m.
The local residents of Rio Linda, Sacramento watched in horror as the Sacramento Metro Fire Department began their rescue operation.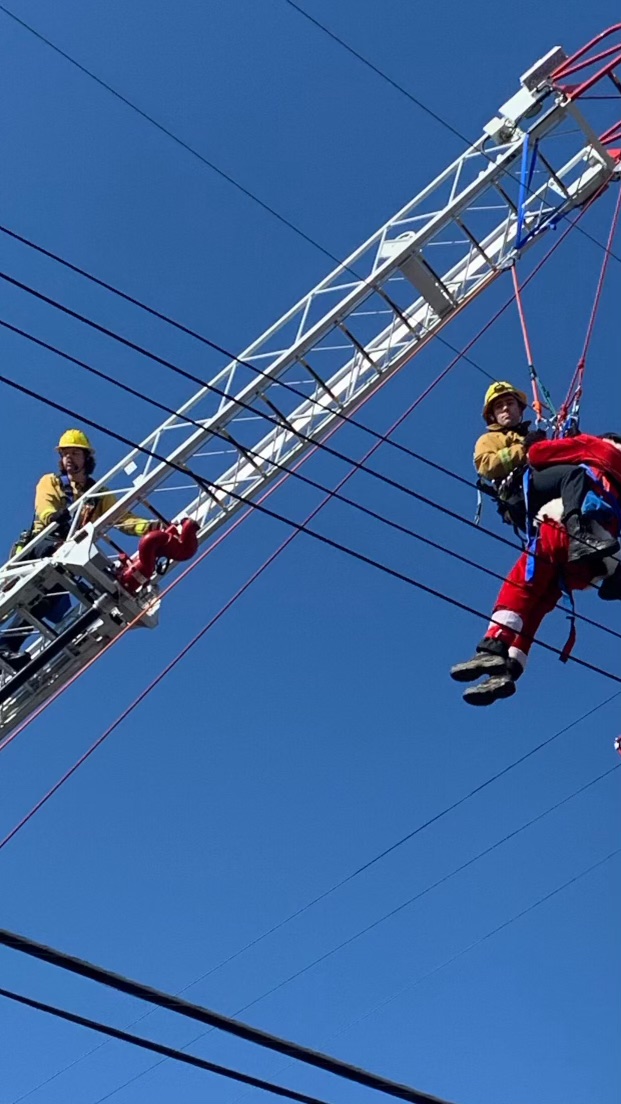 Tyler Craft of Sacramento Metro Fire on ladder.
Power was shut off in the Rio Linda area while the Sacramento Metro Fire Department climbed up the power lines to untangle the pilot and lower him to the ground.
Click Here To See The Video Of The Rescue on eTube
Apparently Santa had taken off from Rio Linda, CA. in his paraglider to deliver candy to the local children. His paraglider lost power shortly after takeoff and crashed into the power lines.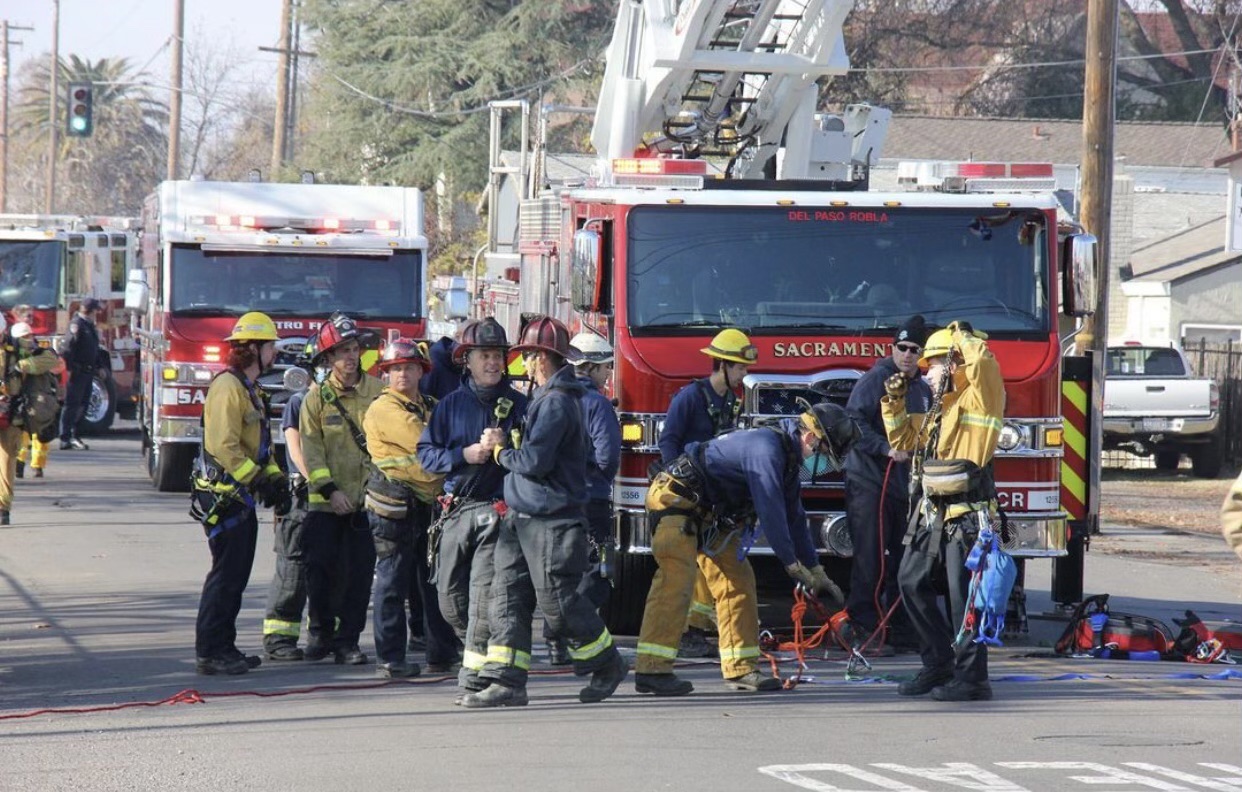 Sacramento Metro Fire Saves Santa in Rio Linda, CA.
Luckily Santa escaped without injury and the local people of Rio Linda cheered when he made it safely to the ground.